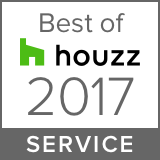 Greene Flooring is headed up by the father and son team of Joe and Ben Greene. Joe Greene has nearly twenty years of interior design experience with Belk's Carpet & Home store. Some of the homes that he has designed have been featured in the Upstate's prestigious "Parade of Homes Tour," and he has worked as an independent design consultant for his entire career.
Ben Greene has extensive experience in hard surface flooring sales and installation applications of all types of flooring. Our staff possesses excellent customer service and project management skills.  We give every client our utmost attention and care.
Please contact us to set-up a complimentary estimate appointment. Call us at 864-238-4251!
[contact_form]